The toilet is a prominent part of every home. Nowadays, many types of toilets are available on the market. But are you searching for a toilet for a tall person? Tall toilets are rare on the market. I also searched for it on Google, but it didn't help me enough. A regular toilet is sometimes uncomfortable for some disabled people who are taller than others. The height of a regular toilet is 15–19 inches, while the height of a tall toilet is 20–25 inches. So tall people with knee and back problems often face difficulties using a traditional toilet. If you are over 6 feet, then a convenient height toilet would be the best option for you. I will list some brands that make this tall toilet for particular people.
| | | |
| --- | --- | --- |
| User | Age/Height | Toilet Height |
| Tall People | Above 6 feet | 20 to 21 inches |
| Extra Tall People | Above 6.5 feet | 22-23 inches (Custom/Wall-hung toilet) |
| Adult | Above 18 years | 17 to 19 inches |
| Children | Three to four years | 11 to 12 inches |
| Kids | Five to eight years | 12 to 15 inches |
| Young/Short | 9 to 15 years | 16 to 18 inches |
Why do you need a tall toilet?
All people are not the same. Many people have mobility problems, and some are taller than others. And when people are elderly, they need a particular type of toilet. A higher bowl toilet is mandatory for those types of people because a more elevated bowl is good for the knees and back, significantly benefiting this type of person. That's why the doctor also recommended installing a tall toilet so that you can easily sit down and stand up comfortably. A standard-size toilet is about 15 inches high. But many companies now manufacture 18 to 25-inch toilets for this type of person.
Quick View: Check the Tallest toilet Features Here
Tallest toilet: Who makes them?
It's tough to find a perfect toilet for all people. So I suggest you some famous brand models that will give you tall toilets for your new washroom:
Our first recommendation is the convenient height toilet, which is 3 inches taller compared to standard toilets. The height is 20 inches (21 inches with the toilet seat). So you won't have to bend your knees or strain a lot while using this toilet.
Also, the siphonic dual flushing system (1.28 GPF & 0.9 GPF) saves up to 40% of water usage. The trapway is wide enough to flush down large masses without clogging. Additionally, you will get a 3-year warranty from this tall-height toilet manufacturer. The package included the following:
Slow-close toilet seat
Floor mounting bolts
Tank-to-bowl connector bolts
Metal handle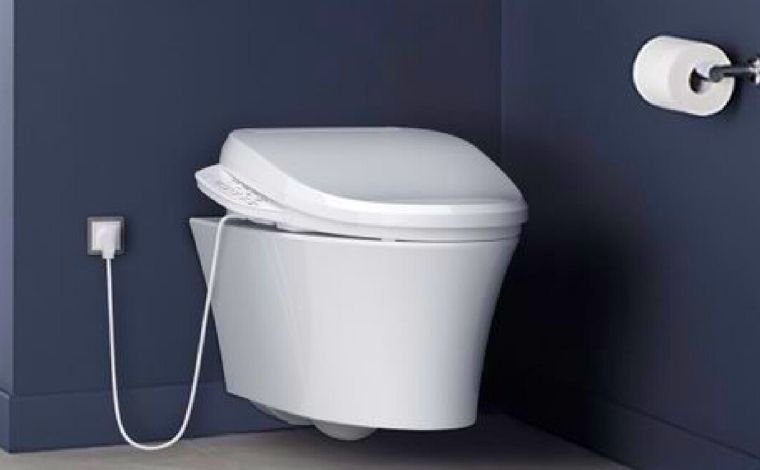 This company is globally at the top of all bathroom accessories. They are famous for making different types while maintaining their outstanding quality. You can find all kinds of washroom accessories from this company. As a result, they do not deprive a specific type of person, such as being a tall or disabled person. You can find a tall toilet there. I would suggest some of their models with their seat height:
Memories one-piece toilet, K-6428:

17-19 inches,
Kohler K-25224 Highline Tall toilet-

20 inch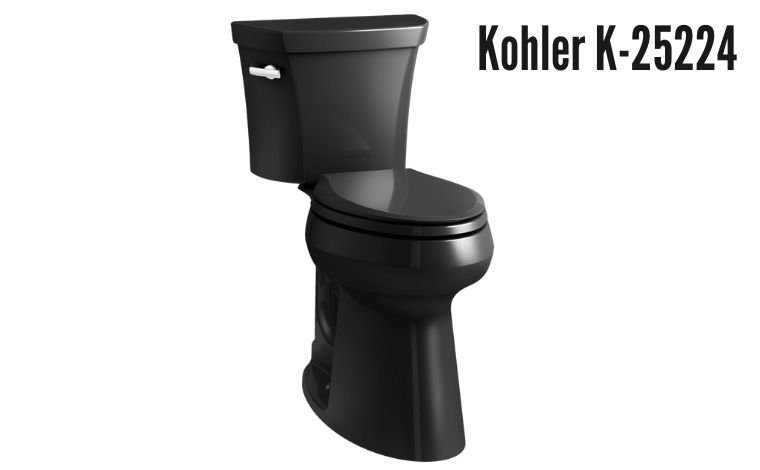 These are the most commonly known Highline toilets you find on their website. And don't think about their quality. The price is also very budget-friendly, and it's also available for a dual flush system. This system saves water from waste.
I know you heard about this brand when you intended to buy a toilet for your new bathroom. The signature is very famous for its unique design and comfort for the user. The outlook of every bathroom is very different and creates a new look in the restroom. You'll also find some Highline toilets in there. Let us see some of the seat heights of the signature hardware: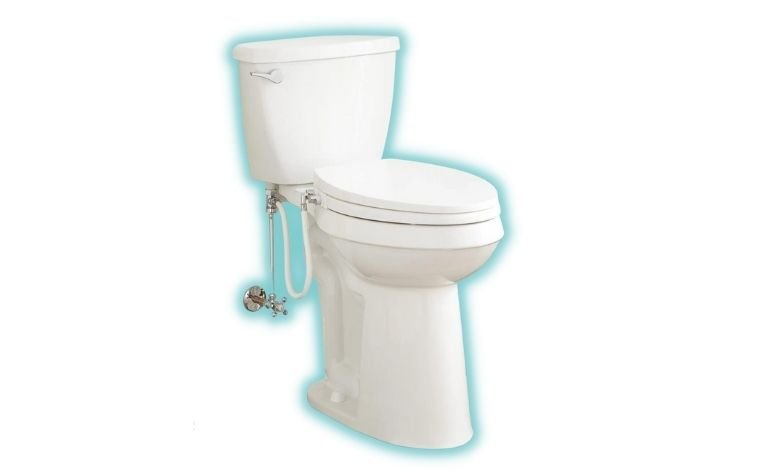 Signature Bradenton elongated two-piece toilet- 21 inches
Signature Stalnaker siphonic two-piece toilet- 20 inches
Bradenton two-piece skirted elongated toilet- 21 inches
The signature main tallest toilet is this model. You can go to the market and find the exact design you want. 
These toilet brands are the most famous tall toilets on the market. This toilet came with the best quality product with confirmed durability. You also find Highline toilets in other brands, like American Standard, Swiss Madison, etc. They also provide excellent service.
Conclusion
Finding the best toilet for a tall person is sometimes tricky. If you are taller than the other person or disabled by any accident, you need a bathroom that matches your height. A tall bathroom is comfortable to use and great for your back. You can find their websites and choose the perfect one for you. You can also go to the market and see it for yourself.
Hi, this is Robert Crossan, the owner of this website, has 17 years of experience in the installation, maintenance, and repair of toilets and plumbing systems. After completing the Level 2 Basic Plumbing course in 2005, I started working in both domestic and commercial buildings as a professional plumber. So I can figure out the core difference between different toilet models and brands. It also helped me monitor their work performance and setbacks.