Are you tired of a worn-out, aged, grouty, ill-faced bathroom? You will remain fresh and energetic if you start the day by being pleasant and cheerful. Nobody wants to spend their precious morning hours in a shabby, outdated, and dumpy bathroom. If your toilet turns out to be outdated someday, what should you do? The answer is that you need to remodel your toilet and change the entire aspect of the bathroom. But it is not that easy to do; installing a new bathroom is an expensive and tiresome task. The process includes demolishing your existing bathroom and installing brand-new bathtubs, showers, interiors, and vanities.
There is also a part about installing a new electric ambiance to liven things up. All these mysterious steps may confuse you when estimating the real cost of remodeling. Do not panic because, in this article, I will give you a detailed description and step-by-step elaboration of the cost of remodeling a bathroom.
The remodeling cost for a small bathroom is around $2,500 to $10,000.
Master bathroom remodeling costs around $10,000 to $25,000.
Luxurious bathroom remodeling costs around $30,000 to $50,000.
Prime factors affecting the cost of the bathroom remodeling
Bathroom remodeling is not a cheap thing to do. It needs extensive design, calculation, decent budgeting, and foolproof planning to renovate the bathroom that meets your dream requirements. But establishing a lavishing bathroom entity needs proper cost prediction. Here are the factors that affect the entire remodeling cost.
| | |
| --- | --- |
| Bathroom Items | Installation Costs |
| Cabinets  | 300$ to 3000$ |
| Cabinet countertops   | 200$ to 1000$ |
| Faucets  | 250$ to 1000$ |
| Floor Tiles  | 200$ to 1500$ |
| Walls and Doors  | 150$ to 550$ |
| Bathtub  | $400 to $1500 |
| Sinks | $250 to $500 |
| Ventilation  | 100$ to 300$ |
| Toilet  | $250 to $2000 |
| Lighting | $100 to $400 |
| Paint  | $50-$200 |
| Plumber Cost | $300 to $1000 |
| Permits | $80 to $500 |
Outstanding cabinets 
Who doesn't want a compact space in their bathroom for keeping small cosmetics and accessories? A bathroom vanity or cabinets can satisfy the needs mentioned earlier. Refinishing the existing cabinets can save you cost in a bigger way, but in case you want to add newly furnished and gorgeous cabinets, then you have to pay from 300$ to 3000$ based on the quality box size, materials, and installation fees. 
The cabinet countertops 
It is astonishing that the vanity does not come with built-in countertops. Many people own things that they will find a unified combination of vanity and countertops. But that's not how things go. However, it allows you to select the most astounding and rich countertop. Most people choose engineered stone or natural stone for the countertops. This will cost you around 200$ to 1000$ to install mid-range to premium quality countertops.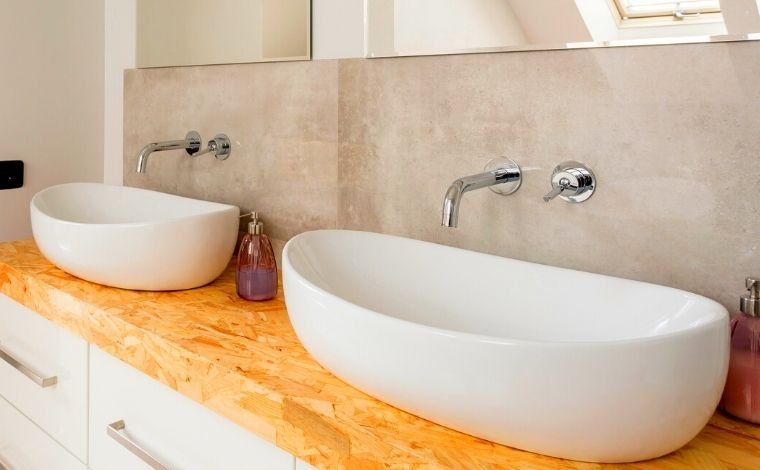 Trendy Faucets 
Facets are one of the main attributes of the washroom, as there are varieties of awesome faucets. Many companies manufacture different types of faucets. Choose the right one that suits your bathroom ambiance. You need to pay between 250$ to 1000$ for a premium standard faucet.  
Tiles Flooring
Nowadays, you can find a wide range of tiles for the washroom. They are mostly glazy and standard in nature. The size, dimension, materials, and shape can affect the pricing of the tiles. In the past, people used to put mosaics and marble as the grounding, But as time advanced, the tiles replaced all those conventional methods. Now you can easily find the choice of your taste and render them in the bathroom condition. The flooring may cost you about 200$ to 1500$ in case of the materials considered.
Walls and Doors
Your bathroom walls are the greatest convoy of flaunting the original aesthetics of the bathroom and the ceiling and the doors. Most people like it as simple and functional, but if you are too enthusiastic about the way and the painting, you must go with the amusing wall paintings. The wallpaper, painting, artwork, and photo frames combinedly may be expensive. According to your taste and choice, these may cost you around 150$ to 550$. 
The doors are just a straightforward issue in your bathroom stand. There are many door choices like plastic, wood, glass, or any other study material. The bathroom is mainly the home of unnecessary molds and mildews; dampness and grout can sometimes ruin the bathroom's overall aesthetic. So you need to be careful about choosing the materials for the wall, doors, and ceilings. 
Lighting and Air-purification Cost 
Foul air is always an uncomfortable issue on the bathroom premises. So the ventilation of the toilet is very much an unavoidable aspect that needs to be done carefully. Regardless of whether it is a small, medium, or large bathroom, the foul smell is always unbearable. A rusty and corroded ventilation fan cannot despair the stinky smells of the bathrooms. Ventilation fans are of different types, and if you want a fully automated fan, the tenant will cost you more; conventional fans can cost you about 100$ to 300$.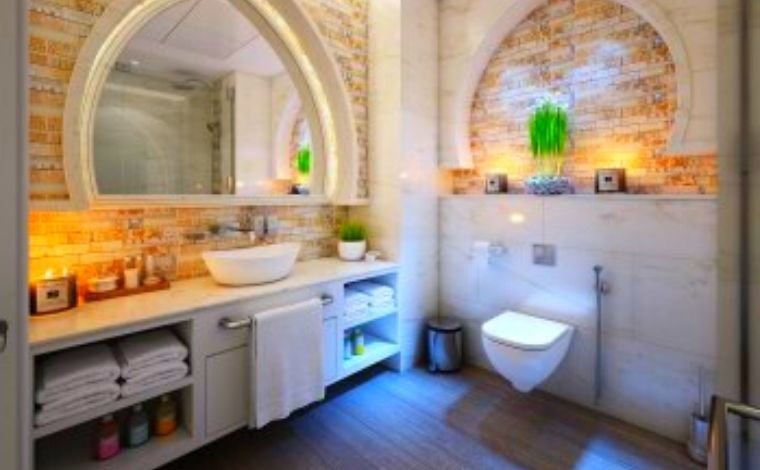 Improper lighting makes the entire ambiance of the bathroom dull and clumsy. If you need to change the entire lighting system, it will be more costly than ever, as here All the electrical wires h need to be transferred from the initial place at the latest and make the change in the proc range. Replacement of light fixtures will cost between $100 to $400, depending on repositioning the total wiring systems.
Installation Cost
Materials are not the only thing to be considered in bathroom remodeling, as another big portion of your cost will be exhausted in giving the fee to the plumbers, electricians, and contractors. There are many groups of experts that you need to pay off, but in case you want to save some of your pennies, then you can do some of the jobs by yourself, like the wall and floor maintenance, lighting, and chores that are favorable to you, but most of the cases you need to seek help from the experts as this is a tiresome work to do.
The expert DIYers might do some of the portions by themselves, but it is impossible to do all the work yourself. So the summary is that the total installation cost will soar up to 50$ to 75$ per hour, and if you want to pay a per-day rate, then the cost may fluctuate between 300$ to 500$. If we talk about the electricians, they charge $50 to $75 per hour. This means the labor or installation costs, whatever you say, will gallop almost 60-70 percent of your total remodeling budget. So you need to bargain here with sheer confidence. A tiny cut down of budget may be proven handy to you.
Tremendous Advantages of Bathroom Remodeling 
Bathroom Remodeling is one of the most big-budget things to do In entire house maintenance. But if you somehow do the remodeling, it will significantly change the interior of your bathroom, which might add an extra aristocracy to your house. The advantages of bathroom remodeling are beyond discretion; let's highlight some of the biggest bathroom ideas and advantages of bathroom remodeling.
Aggrandize Bathroom Aesthetics
Today's world emphasizes more on the dynamic, aesthetics, and functional elements in every sphere of life. A standard and sleek bathroom change the entire territory of your home. Nobody wants to start their everyday life experiencing a dull, ancient, and clumsy bathroom. Elegant bathroom designs will satisfy the emotional needs of every artistic person. The commercial developers enjoy a huge return on investment, roughly 62 percent, from elegantly decorating the bathroom. The emotional and functional views regarding the bathrooms are very touchy and impactful to the buyers; Real estate agencies use this as a business strategy; they install premium quality materials in bathroom remodeling.
Shockingly Energy saving
An old bathroom fixture can cost you more disguisedly. Initially, remodeling seems to be an expensive one-time investment, but if you think deeper, you may realize the real scenario. An old set of lights will increase the electricity bill, and an old heater may do the same thing. An old model of the toilet may consume gallons of water while flushing. But replacing the toilet models with the new and efficient ones may consume less water and less electricity while operating. In the long run, it saves you from overloaded electricity bills. 
 A Tour to Trendy Designed Bathroom
It is obvious that the old bathrooms remind us of the reminisce toilets. But as the general advances, they get used to being more functional and sleek. The older bathrooms are pretty much harder to clean and maintain. They absorb more rust and dirt, which decreases the bathroom's beauty. To vanish that difficulty, the toilet brand has introduced some sleek and artistically dominating accessories and features for the washrooms. Modern bathrooms provide hygienic, eco-friendly, and luxurious features that should be a dream before manufacturing.    
Relieves from acute Molds and Mildews 
Older bathrooms are generally the ideal home for acute molds and mildew as they are prone to leaking and unnecessary seeping. A fresh renovation of the bathroom diminishes all these acute problems. Some modern bathroom products are resistant to mold and mildew, and they are also aesthetically pleasing. 
Expands the Bathrooms interior 
The biggest advantage of bathroom remodeling is enjoying the spaciousness of the arena. A fresh and newly renovated washroom gets bigger in size also. If you involve the experts, they will calculate the exact dimension of the washroom for you. A tiny expansion of the space can be proved handy for your washroom. Every portion of your washroom can be used for decoration, like the walls, ceilings, and vanity. Sometimes the corner portion is not utilized as its maximum scope; here, the experts see the scope of their artwork.
Different types of Bathroom Remodeling
There are lots of types of bathrooms that the contractors are given to remodel. Diversity in the size, functions, and remodeling strategy all affect the price range. Here I give a detailed picture of various bathroom remodel costs.   
Small Bathroom Ideas 
Obviously, the smaller the bathroom, the lesser the cost. A smaller bathroom has little coverage area, and the floor renovation, wall, and ceiling renovation all save you money as they are not so spacious to input more materials. Smaller bathrooms can cost you about 2500$ to 10000$ to remodel, and if you choose to do some of the work by yourself, the cost cuts off to 2000$ to 5000$.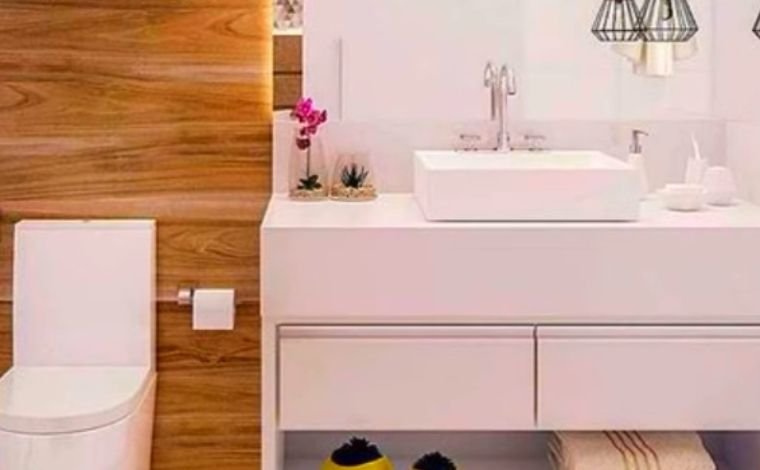 Cost of master bathroom remodel
Master bathrooms are prone to be costlier compared to guests or small bathrooms. The installation of the high-end fixtures, spacious bathtub, walk-in shower, lighting and amazing walls, floor decoration, and everything needs to be up to date as this is the main bathroom in the house. The vanity needs to be made of durable materials. You can choose marble or granite materials for the supporting countertops, which look trendy and free from rust and grout. A master remodeling costs you about 10000$ to 30000$. But the extremely luxurious bathroom remodeling needs up to 50000$. 
Summing Up
Bathroom remodeling is an arduous project that needs proper estimation and maintenance. Knowing the total cost of remodeling is imperative, and it will help you plan and maintain your budget properly. Sometimes the total cost of remodeling exceeds the budget limit as the soaring price of the construction materials drives up labor costs, mismanagement in budgetary planning, plumbing errors, etc. These aspects sometimes change the whole game. But the actual cost estimation remains more or less around the figures discussed earlier.
You can effortlessly remodel your bathroom within a budget of $10,000 to $30,000. In the case of added premium quality materials and increased installation costs, the budget may go higher, like it may exceed $50,000 in the United States of America. Proper planning and execution may cut off some of your budgets, so hire a contractor and discuss the whole remodeling process with him. I hope this article will be handy for helping you remodel the bathroom and give it a nice aristocratic touch.
Hi, this is Robert Crossan, the owner of this website, has 17 years of experience in the installation, maintenance, and repair of toilets and plumbing systems. After completing the Level 2 Basic Plumbing course in 2005, I started working in both domestic and commercial buildings as a professional plumber. So I can figure out the core difference between different toilet models and brands. It also helped me monitor their work performance and setbacks.