The C200 bidet toilet seat features a self-cleaning wand. This delivers different sprays that wipe you under and leaves you clean. Also, it has an adjustable water pressure and temperature that provides you with comfort during use. The heated toilet seat keeps you warm in cold mornings and during winter, while the air deodorizer ensures that the toilet stays clean. Read this Toto C200 review to know more about this washlet electronic bidet toilet seat.
Since their inception in the 17th century, bidet toilets have continued to gain popularity over the years. Bidet toilet seats are popular in countries like Japan, Korea, and China. Also, they can be found in many parts of the Middle East, South America, and Europe. Currently, many Americans have started embracing these toilets because of their ease of use and impact on the environment.
Related: Toto C100 Review [Washlet Electronic Bidet Toilet Seat]
Toto C200 Modern Bidet Toilet Seat Review
If you've been looking for a quality bidet toilet seat for your modern bathroom, then you will like the Toto C200 toilet. In this Toto washlet C200 review, we've included all the features you need to know about the Toto C200 toilet.
Pros and cons of the Toto sw2044#01 C200
Advantages:
Luxurious design to complement most modern bathrooms with excellent customer reviews
Cleaning wand delivers air-in wonder wave that provides a gentle water stream
It has a heated seat that provides comfort during cold days
The air deodorizer keeps the toilet smelling fresh
A warm air dryer keeps your nether area dry and clean
The Premist function prevents poop from sticking to the toilet bowl
Easy to use with the wall-mounted remote
The seat closes slowly, so it doesn't slam
Straightforward to install, and the water tank temperature is adjustable. So the system can flow both hot and cold water.
1-year warranty
Its nozzle position is adjustable, and the nozzle

provides you with five different settings.
Cons of the Toto C200 washlet:
The toilet seat doesn't open/close automatically

The seat makes a buzzing sound, which may be unfavorable for some people.
Technical Specifications
| | |
| --- | --- |
| Features | Toto C200 elongated bidet seat |
| Material: | Plastic |
| Style: | Classic |
| Size: | Elongated version |
| Color: | Cotton White |
| Temperature Range: | 86 – 104 °F |
| Coverage: | 15 Amperage |
| PREMIST: | Yes |
| Voltage: | 120V |
| Pulsating Cleanse: | Yes |
| Batteries:  | 1 battery is required. (included) |
| Remote control operation: | Yes |
| Warranty: |  One Year Limited |
| Deodorizer: | Yes |
| Air dryer: | Yes |
| Slow closing lid: | Yes |
| Weight: | 0.01 ounces |
| Dimensions: | 23.5 x 19 x 9 inches |
| Price: | Check Today's Price |
Modern design
The Toto C200 elongated electric bidet toilet seat features a modern design that will change your toilet seat's look. It provides a spa-like experience with its vast features. The elongated version is 20.9 inches long, while the round version is 19 inches long. Additionally, the toilet is made of quality materials to last long. With all the mounting items included, installing the toilet is easy and fast.
Remote control
What's more, the remote control simplifies your work as it allows you to access a variety of functions. This includes a warm air dryer, deodorizer, heated seat, adjusting water temperature and pressure, and adjustable water spray. You can hold the remote in your hand or install it on the wall.
Adjustable warm water and pressure settings
One of the beauties of using a bidet toilet seat is that you can adjust the water temperature and pressure. That's the same case with the Toto C200 bidet seat. With the remote control help, you can select different water pressure to clean your nether area properly. Also, you can set the water to a temperature that you're okay with.
Related: Brondell Swash 1400 Review [Luxury Bidet Toilet Seat]
Premist
Cleaning the toilet is a chore that many people don't love. That's why having a bidet toilet seat that helps you to keep the toilet clean is vital. Premist is one of those features. It works by utilizing incoming water to mist the toilet bowl before you do your thing. As a result, the misted surface prevents waste from adhering, thus, keeping the toilet surface clean after every use.
Self-cleaning wand
This is the main feature of any bidet toilet seat. The C200 also comes with a cleaning wand that replaces the use of toilet paper. Instead of cleaning your nether area and touching poop accidentally, the cleaning wand washes your area using different spray settings. You can choose a gentle wash, a strong wash, or an oscillating spray for massage. The choice is yours.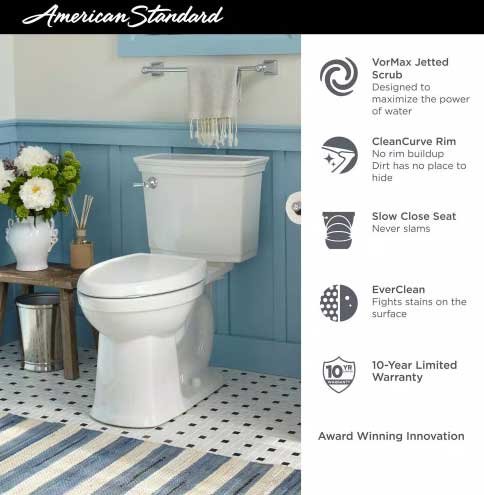 Check Today's Price
On top of the different spray settings, the unit also boasts a self-cleaning mechanism. This ensures that the adjustable nozzle stays clean before and after use. Also, it cleans itself both inside and outside so that no impurities or debris remain behind. This makes bidet toilets to be very hygienic.
Heated seat
During cold mornings and in winter, the toilet seat may become cold because of unfavorable weather. But with a heated seat, the energy saver C200 bidet seat provides you comfort as you can adjust the seat temperature to suit your needs.
Related: Best Bio Bidet Reviews [Most Popular 7 Smart Bidet Toilet Seat]
Warm air dryer
Before you buy a bidet seat, you should ensure that the warm air dryer does its job well. The Toto C200 is very reliable and won't take edges to dry you up. After the cleaning nozzle has done its job of cleaning your nether area, the warm air dryer will dry you quickly and thoroughly.
Air deodorizer
Another key feature of this unit is the air deodorizer. The air deodorizer absorbs odors in the air and releases fresh air. So, you don't have to be uncomfortable when relieving yourself. Thanks to the powerful filters that the Toto C200 bidet seat comes with.
SoftClose seat
The days of hurting your fingers because you closed the seat without removing them are over. This unit comes with a slow-closing seat that doesn't slam. Also, this means that there will be no cases of waking up your kid in the middle of the night.
Related: Brondell Swash CS1000 Review [Round Bidet Toilet Seat]
Two user memory settings
With two programmable memory settings, you will be at ease using this toilet seat as you don't have to set it every time you visit the toilet. Pick different settings for different people or times of the day.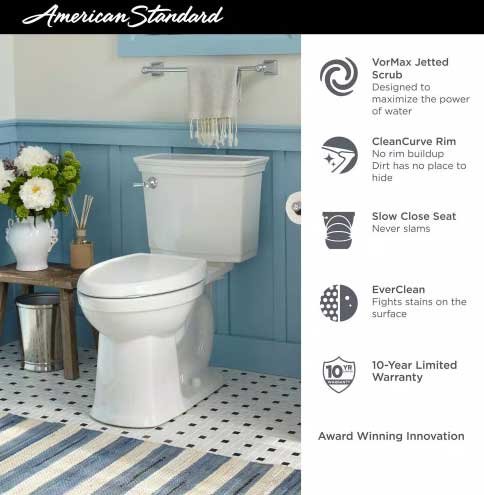 Check Today's Price
One-year warranty
Toto is a reliable brand with excellent bidet seats. Even though Toto doesn't offer the best warranty on the market, their products are top-notch. The Toto C200 bidet toilet seat comes with a one-year warranty. This covers defects in material and workmanship.
Easy to Assemble
Assembling and setting up the Toto C100 seat is not a complex task at all. You can change the seat yourself by following some easy steps. You just need some handy tools like a Wrench, a Phillips-head Screwdriver, a Ground Fault 120-volt outlet, and a Flat Head Screwdriver. First, you have to remove the old toilet seat with a Screwdriver and then follow the below steps.
Install the Washlet seat with the help of a Phillips-head screwdriver.
Slide the Washlet seat back into the bracket, center the seat, and tighten the screw.
Then cut off the water supply and flush the toilet to alleviate pressure.
Turn on the water supply and plug the switch into a 120-volt outlet power unit. If the LED light illuminates, then the toilet is ready to use.
Comparison Between Toto C100 vs Toto C200 bidet toilet seat
| | | |
| --- | --- | --- |
| Features | Toto C100 | Toto C200 |
| Dimensions:   | 20-7/8 x 18-3/8 x 7-3/8 (LxWxH) inches | 20-7/8 x 15-3/8 x 7-3/8 (LxWxH) inches |
| Style:  | Modern | Classic |
| Color:  | White | Cotton White |
| Size:   | Elongated | Elongated |
| Temperature Range:  | 95 – 104 °F | 86 – 104 °F |
| Batteries:  | 2 AA batteries are required | 1 battery is required |
| Pulsating Cleansing:  | No | Yes |
| User Two Setting Lock:   | No | Yes |
| Control:   | Attached | Remote |
| Warm Air Drying:  | Yes | Yes |
Final thoughts
The Toto C200 bidet toilet seat is one of the best bidet toilet seats that you can install in your bathroom. It is sturdily constructed with a sleek and luxurious design. It is also simple to install, and the remote makes using the unit to be fun. Also, it stays clean as it has the Premist function that prevents the sticking of waste. The soft-close lid ensures that your seat doesn't slam when you're done with your business, while the air deodorizer keeps the toilet smelling good all the time.
However, some people may not like the buzzing sound that this toilet produces during use. Overall, the Toto C200 bidet seat is a nice addition to elongated bowl designs. If you have got around bowl design, then you should get the C200 bowl model. I hope you have got a clear idea after reading this Toto C200 review.
FAQ
Question: Does the water stay warm all the time?
Answer: No, it doesn't. This is because the toilet has a small tank that instantly warms the water. But after the water in the tank has been depleted, the water may warm slowly, which means that the temperature may be low. As a result, the water being sprayed on your nether area may be cooler than before. So, the water doesn't stay warm. However, some bidet toilet seats on the market maintain warm water throughout.
Question: What makes Toto bidet toilet seats different from other brands?
The Toto bidet toilet seat is very reliable in performance, and that's why people typically prefer them over other types. This particular model comes with a Premist function, which makes it stand out. The Premist function prevents waste from sticking to the toilet. It mists the bowl with incoming water so that waste slides instead of adhering. This is a feature that can only be found on the Toto toilet and makes cleaning the toilet to be easy.
Hi, this is Robert Crossan, the owner of this website, has 17 years of experience in the installation, maintenance, and repair of toilets and plumbing systems. After completing the Level 2 Basic Plumbing course in 2005, I started working in both domestic and commercial buildings as a professional plumber. So I can figure out the core difference between different toilet models and brands. It also helped me monitor their work performance and setbacks.