Are you building a new home? Or do you get bored with our old house and want to remodel it? And I know the bathroom is the most important of all. Your morning starts from there. Do you think an average person spends 73–74 hours in the washroom in one year? So you understand the importance of having a bathroom in your home. But you don't have an idea of how much it costs to make a new and stylish washroom in the corner of your main bedroom. Here we discussed in detail how much you need to replace or remodel your restroom and how you can minimize the cost.
A costing draft for installing a bathroom: 
Now the draft for installing a bathroom is divided into two parts. The first is making a totally new bathroom, and the second is just removing your old toilet. And the budgets are also different from each other. So I just made a little list that contains some central funding for the new or remodeled washroom.
| | | |
| --- | --- | --- |
| Factors | For Standard Bathrooms | For Luxury Bathrooms |
| Design costs: | $500 | $2500 |
| Material: | 500$ | $2000 |
| Labor: | $150 per day | $150 per day |
| Underfloor heating: | 100$ per square feet | 150$ per square feet |
| New toilet installation:  | $350 | $2500 |
| Install a new bathtub: | $300 | $5000 |
| New washbasin installation: | $300 | $2000 |
| Install a shower: | $600 | $3000 |
| New countertop and cabinet: | $1500 | $13000 |
| Flooring: | $50 per square feet | $200 per square feet |
| Paint: | $200 | $1000 |
| Additional Expenses: | $400 | $1000 |
| Total: | Approx. $10,000 | Approx. $30,000 |
These points show the essential cost of remodeling or a new toilet. For remodeling an old one, you need to add the old fitting removal cost with it. And also, cut off the point you don't know what to remove from your older one.
How much does it cost to add a bathroom to a house?
I first talked about the budget for installing a new washroom in your new apartment. I will give you the details of the expense of making a new washroom. And if you want to know about remodeling your restroom, you just cut off some points from there and can quickly get an approximate idea about the budget for this work. I also add the remodeling cost with every draft:
Bathroom design cost:
You may know how you can buy a designed toilet package from any company. When you go to the market and buy those, they also fulfill the restroom design. And you don't need to pay extra to your home designer or architect for this. You buy them and install this. But if you want some exceptional design for your restroom, you can hire professionals to design your washroom primarily. But you need to pay them for their service. For this purpose, you need to spend some extra money. You need about $200 to 2500$ to thoroughly plan the restroom.
We are now talking about remodeling your washroom. It's totally up to you. If you need expert help, you can call them and get a new design for your old bathroom. And if you want a package from the company, first you need to know about the size of your washroom. This design is suitable for that much space in your bathroom. Then decide which one is perfect for you. 
Material cost:
You need some essentials for your new washroom. And you can't deny this setup for making a new washroom. The new bathroom sometimes significantly impacts the total cost. Bathroom accessories come in a vast range for simple design toilets, and you can sometimes complete them for 50$. But when you want a new style toilet with some extra features like Washlet or bidet, you need to spend several pounds there. When you change the sink to taps and towels, you need 500$-2000$ because the price is not fixed. And it also depends on customer choice. 
But when you remodel your old bathroom, you need to decide which one you want to change. If you're going to keep your old sanitary material, you can save some money. Otherwise, you also need to increase your budget.
Labor cost:
For installing new toiletries, you need the help of a professional. So it would help if you also had some labor costs. How many toilet accessories are very complex to install? That's why I suggest you go with labor. Or you can break down those easily. It will cost you extra then. And most of the materials are heavy for one person. It would help if you had someone to carry those to your doorstep, for this job you also need to pay them. Bathroom fitters work at the day rate. It is about 150$ to 250 $ per day.
But if you need to fast and forward, you can call a team and pay daily. It's also a quicker method than the first one. And it also remains the same for remodeling your old home if you need help from fitters. But if you can handle this, you get the same couple of pounds from them.
Underfloor heating cost:
This heating system is one of the best items in every toilet in this era. This underfloor heating system makes your bathroom comfy every cold winter morning. There are wet and dry, two-style heating systems you can find in the market. The dry method needs wire or heat mats under the floor to heat up from there. And from the wet process, it acts just like a radiator. Water pipes under the floor pump hot water into it. This heated water mainly heats up the floor and gives you a cozy winter feel. On average, it needed 100$ per square foot in any home to install the heating process. But there is some difference in both methods. You need a boiler connected with a modifier for the wet process, so installing it is a bit of complex work because you need to run the line through every room.
So when you remodel your house, it costs more. Because you need to connect this under the floor in every room, the dry system is more accessible than the wet one. And you can easily install it in one room without connecting with another space. So it's also lower in cost than others. If you remodel your washroom and have no wet underline heating process, then go with the dry one. It can save you some money.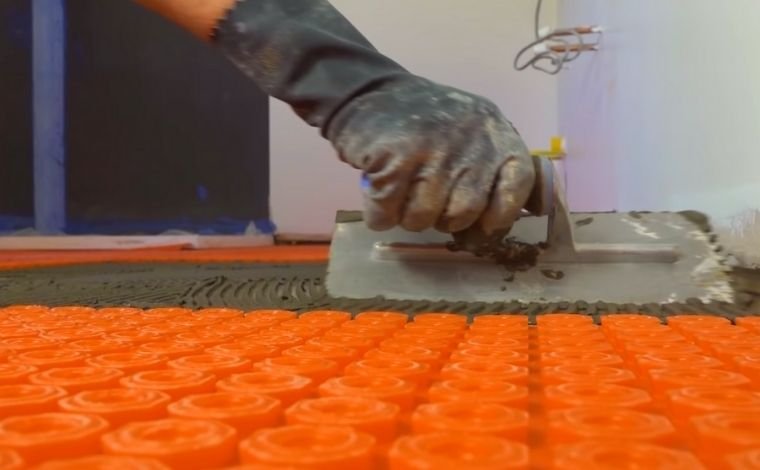 New toilet installation cost:
Installing a new toilet is also central to remodeling or making a fresh restroom. And the price is almost the same as installing a bathroom in the new or old restroom. Now there is some factor you need to notice. For the replacement of the lavatory, and for this, you need around 50$. Then it came installation, where you need about 100$. And the plumber or fitters need almost 150$ for all this job. A standard toilet may cost between $250-$450. It's all just a simple type of regular toilet. Sometimes, you can easily install a standard toilet by yourself, just like a DIY project, if you know the installation toilet. But when you want to install a modern type of toilet in the washroom, you need to spend some extra money. When you remodel the bathroom, you need an additional budget to remove the old restroom and an updated sewerage system for the drainage system.
New bathtub installation:
Here, we talk about the bathtub's installation cost and discuss some processes of the bathtub. There are many types and kinds of bathtubs now popular in the market. And the price is also varied with their material and features. Like:
Fiberglass bathtub: (200$- 800$)
Simple acrylic bathtub: (500$-900$)
Porcelain-enameled bathtub: (300$-2000$)
Stone resin bathtub: (500$-6000$), etc.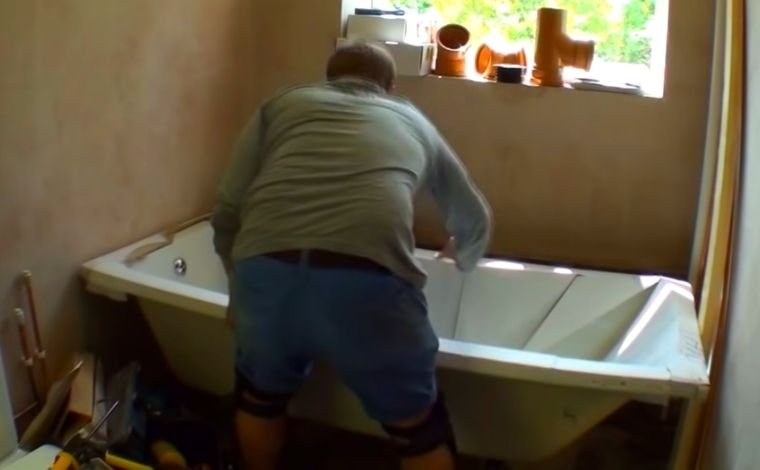 This is the most basic type of bathtub primarily used in every home. You can also find royal-type bathtubs in the market, and the price range is also very high. It's your call. And the installation of a bathtub is a straightforward process. And I think you can do it with the help of YouTube. Otherwise, you need to call a plumber, and it costs around a few hundred pounds for that.
New Washbasin installation cost:
Installing a new washbasin is essential for the restroom. Your washroom remains incomplete if you didn't add any washbasin there. Everything starts from this side of the bathroom, from your morning routine to nighttime skincare. The overall installation job of this part needs around 200$ to 500$. But if you choose a modern one, I think you need to pay extra for your plumber. Sometimes it's a bit of a complex job from another standard toilet.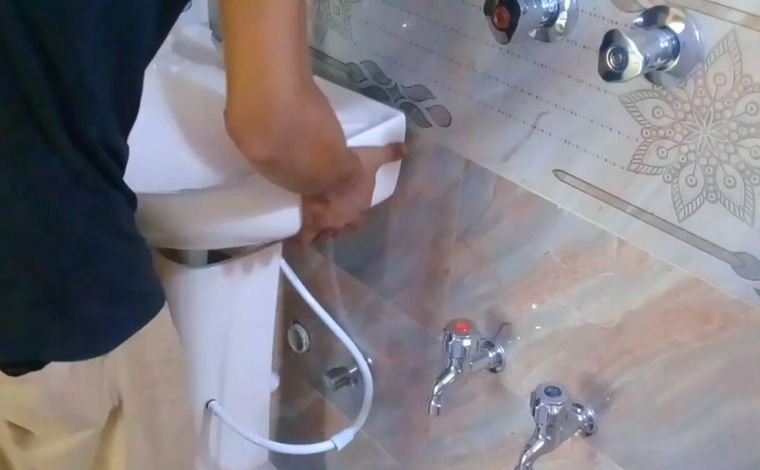 When you need to add an extra washbasin in your old toilet, and the pipework is not updated, you need to upgrade the pipe first. Then you can install a new washbasin there. The cost is also more than the new one.
Install a shower:
Many people love to install a shower for the bath instead of the bathtub. And some people add both of them. The price range of any shower starts from 500$ and lasts around 5000$. And you can find many types of showers in the market. The price depends on its quality and additional features, like a shower with an integrated seat and stone flooring. These are the most expensive ones. The most popular and budget shower is the acrylic shower. You can install it if your budget is around 500$.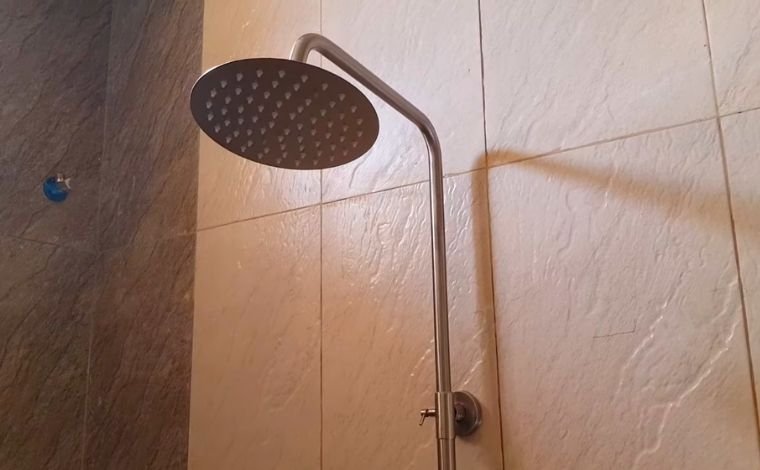 Install new countertop and cabinet:
A countertop and cabinet are must items in every toilet. Choosing a countertop is very difficult before choosing with your expectations. Bathrooms are not low traffic like the kitchen, that's why you need to select the one that is more durable than the kitchen. And the installation was effortless. I'll suggest you do it by yourself. You don't need extra money for fitters.
On the other hand, installing a cabinet is also easy, like a countertop. The price variation is also there. If you want a standard cabinet, you can find it for around 1200$. On the other hand, if your budget is high, you can find the best one for under 13000$. So the choice is yours.
Floor cost with tilling:
Now no one can imagine a washroom without a tile floor. It's famous because of its easy manageability. But tilling the floor is a time-consuming matter. Now you can find many types and design tiles in the market. Some people love solid colors, and some love digitally printed ones. It's really up to the consumer. But I think tiling your floor makes it easy to maintain and gives it a great modern look. Many people want to cover the whole washroom with tiles, and many only cover the wet6 area. If you're going to cover the wet area, you can save some money. It takes around $85 per square foot to tile your washroom, and it takes about 1-5 days to be usable. Redoing the floor depends not only on the tiles but also on the floor's type of material and condition.
There are many floor options you find in the market. From them, linoleum offers the most budget-friendly, at only 45$ per square foot. But if you like the aesthetic look of your washroom, you can add wooden flooring. That will cost around 200$ per square foot. So go to the market and choose whatever you like to add to your washroom.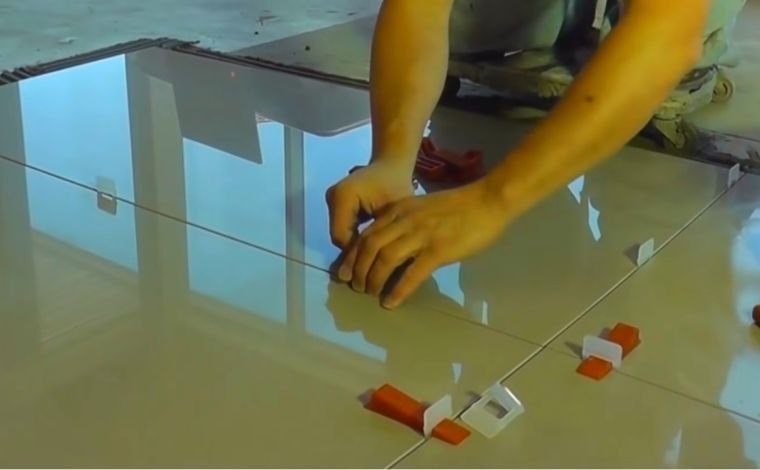 Paint cost:
People love to paint the wall of the washroom. Other people also love tiles on the wall. But I love to paint the wall. I know maintaining the color of paint is a bit tougher than using tiles. But it gives every versatile look into the washroom—the standard cost of painting a bathroom is around 60$-500$. And you can easily do it by yourself. There are two types of paint you find on the market, Top-quality paint and high-quality paint. Both are mainly manufactured for the bathroom. Because most of the wet work is done there. There are also many paint types you look into in the store, like stain, semi-gloss, or glossy. This paint is water-resistant, making it the perfect choice for your washroom.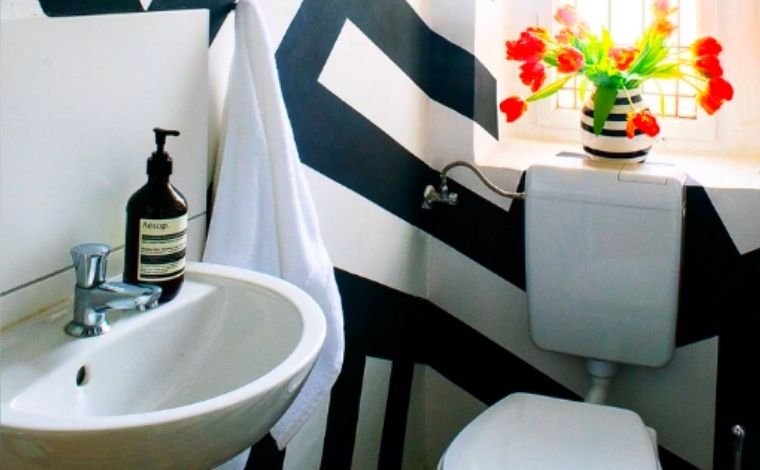 Additional expenses:
A washroom is incomplete without a door, light, etc. many people love to decorate there now. It makes a quiet place and helps you calm down after a hectic day in the office.so there you also need money. You can customize this. I think you can cover it from 100$ to 200 $ if you want a simple washroom from door to light. But if you want a royal one, then I can't assume the price range; it is totally up to your choice. 
These are the primary steps to installing a new washroom. And I also add some extra points about renovating your bathroom. But for remodeling your toilet, you need to follow some additional steps.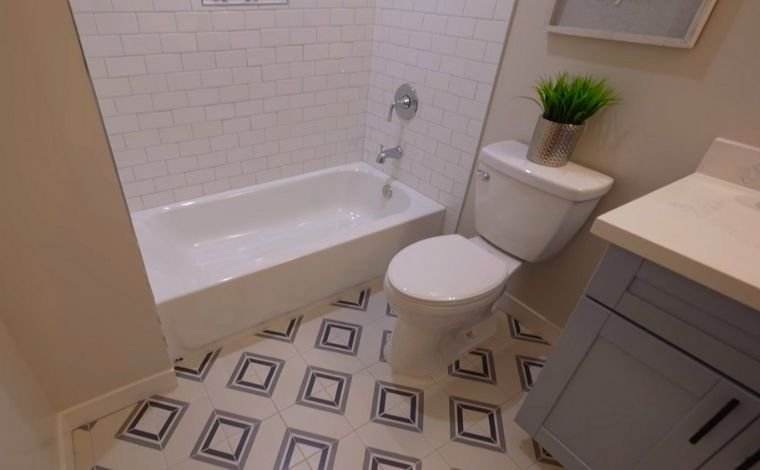 The total cost of new bathroom installation: I discuss all possible steps you need to install a new washroom in your new apartment. If you need an approximate result, you need around 10,000$ for a regular, simple type washroom. But if you want a modern one, you can cover it for 30,000$. So in this budget, you can get a new bathroom. The budget varies with customer preference.
Remodeling bathroom cost: 
Sometimes you get bored with your old washroom or use a backdated bathroom in the complex. Then it would help if you renovated the full toilet. Sometimes it costs more than making a new one. It is mainly the step before renovating or remodeling.
Before renovating cost: 
When you need to remodel your old washroom, you first need to break the older one. If you want to change the floor tiles, you need to remove the older ones. Just like that, you also need to remove the toilet, bathtub, etc. You can do this by yourself, and if you don't have plenty of time on your hand, you can hire a plumber to do this for you. 
On the other hand, your house is too old, and your pipe system is not upgraded. Then you cant install a modern type of sanitary there. For this reason, you also need to change the pipeline and drainage system to update it. It also costs you some extra pounds. But new drainage systems are easier to maintain. So I think using money on this site is worth it.
But if your toilet and washbasin bathtub is in good condition. And you want a new look in your washroom. I'll suggest you change the floor and keep the older one. This saves you lots of money.
The total cost of remodeling the washroom:
Remodeling a bathroom is very confusing. And you can indeed assume the budget for this exactly. The damage or style mainly fixed the budget. But if you need a draft budget for this remodeling, I must say it while making a new washroom. You can quickly renovate your washroom for between 5000$ to $30,000. But as I said before, it's totally up to user choice and preference.
Final Discussion
In the end, I must say fixing a budget is a hard job. It gives you a glance at how much funding you need to make a new washroom or renovate an existing one. The market is not the same all the time. So the budget is also up and down with the change of time. And making a list for renovating the washroom is also tricky. But it's cheaper than creating a new one. If your toilet, bathtub, etc., were in good working condition, don't throw them away. Just reinstall it and change the paint or floor color with it. I think that will give you a new look. Many people add extra things like trees, showpieces, etc., to enhance the look. So you can also try this. I think adding these accessories will help you have a calm place.
Hi, this is Robert Crossan, the owner of this website, has 17 years of experience in the installation, maintenance, and repair of toilets and plumbing systems. After completing the Level 2 Basic Plumbing course in 2005, I started working in both domestic and commercial buildings as a professional plumber. So I can figure out the core difference between different toilet models and brands. It also helped me monitor their work performance and setbacks.